A
multifunctional food processor
is a versatile kitchen appliance that can perform various tasks such as chopping, grinding, mixing, slicing, shredding, and pureeing food items. It offers numerous benefits to users and has many prospects, some of which are discussed below:
Saves Time: A multifunctional food processor can perform multiple tasks quickly and efficiently, which saves a lot of time and effort in the kitchen. This feature is particularly useful for those who have a busy schedule and need to prepare meals quickly.
Versatile: A multifunctional food processor can perform a wide range of functions, such as chopping vegetables, grinding spices, kneading dough, and making smoothies, among others. This versatility makes it an indispensable tool in the kitchen.
Space-saving: A multifunctional food processor takes up less space than multiple appliances that perform individual functions. This makes it an ideal appliance for small kitchens where space is at a premium.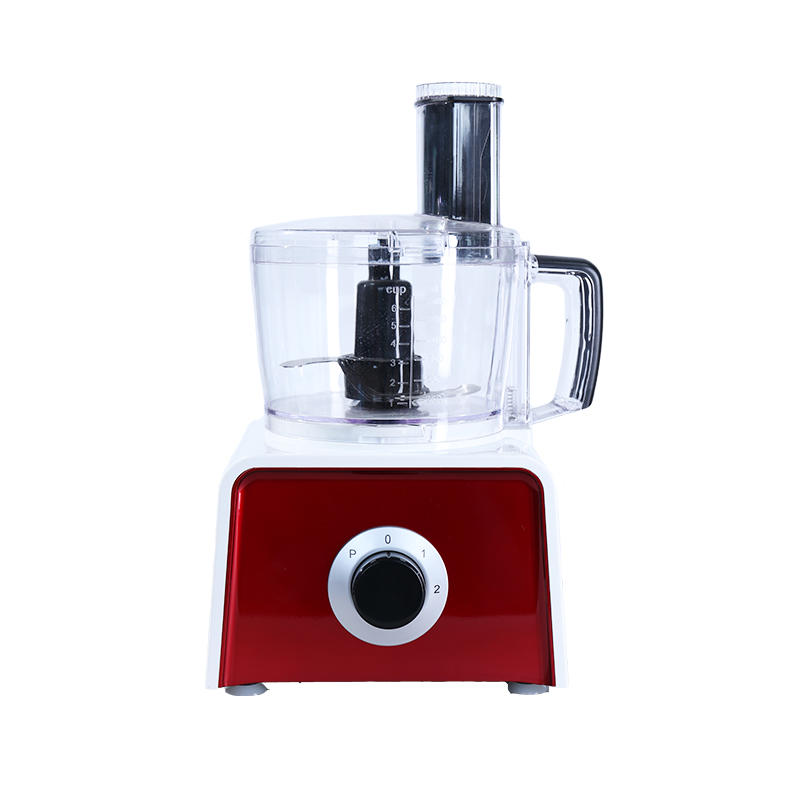 Consistency: A food processor can help achieve consistent results while chopping or blending, which is difficult to achieve by hand. This ensures that the ingredients are evenly mixed, resulting in a better final product.
Nutritious: A food processor can help create healthy and nutritious meals by quickly chopping or blending fruits, vegetables, and nuts, which can be used to create salads, smoothies, and other healthy dishes.
Easy to clean: Most food processors have dishwasher-safe parts, making them easy to clean and maintain.
Overall, a multifunctional food processor is an excellent investment for anyone who enjoys cooking and wants to save time, effort, and space in the kitchen. It has numerous benefits and can help users create healthy, nutritious meals quickly and efficiently.
And,Multifunctional food processors have become increasingly popular in recent years as they offer a range of benefits to users. Some of the prospects of using a multifunctional food processor include:
Health benefits: A multifunctional food processor can help you prepare healthy meals by allowing you to quickly and easily chop vegetables and fruits for salads, soups, and other dishes.
Cost-effective: Investing in a multifunctional food processor can be cost-effective in the long run, as it eliminates the need to purchase multiple individual kitchen appliances.