What is the difference between a traditional blender and an immersion blender? With a regular blender, you put all the ingredients in a pitcher-like container, put the lid on, and open the blade—the result is a bespoke drink you can drink. On the other hand, immersion blenders are helpful when trying to mix ingredients you want to eat rather than drink. To use a handheld immersion blender, you put the ingredients into a container (usually a pot or sauce pan) and put the unit down to get to work. If you're making soups, stews, sauces, pesto, salsa, various egg dishes, or if you want to whip up some baby formula, you'll use an immersion blender.
Immersion blenders are generally not as powerful as regular blenders, but they provide the home cook with more tricks—and they come in handy if you want to blend or puree something. For example, if you put the salsa ingredients in a regular blender, you'll likely end up with some sort of tomato-onion shake instead of a heavy sauce that you can dip your chips into.
Michael Murdy, founder of Spokane's online food resource Mighty Kitchen, says he likes immersion blenders "because they give more control over texture and thickness. With a traditional blender, you can risk sass, pancake hits ​​The risk of mixing foods like balls and Purées." "It can happen in the blink of an eye."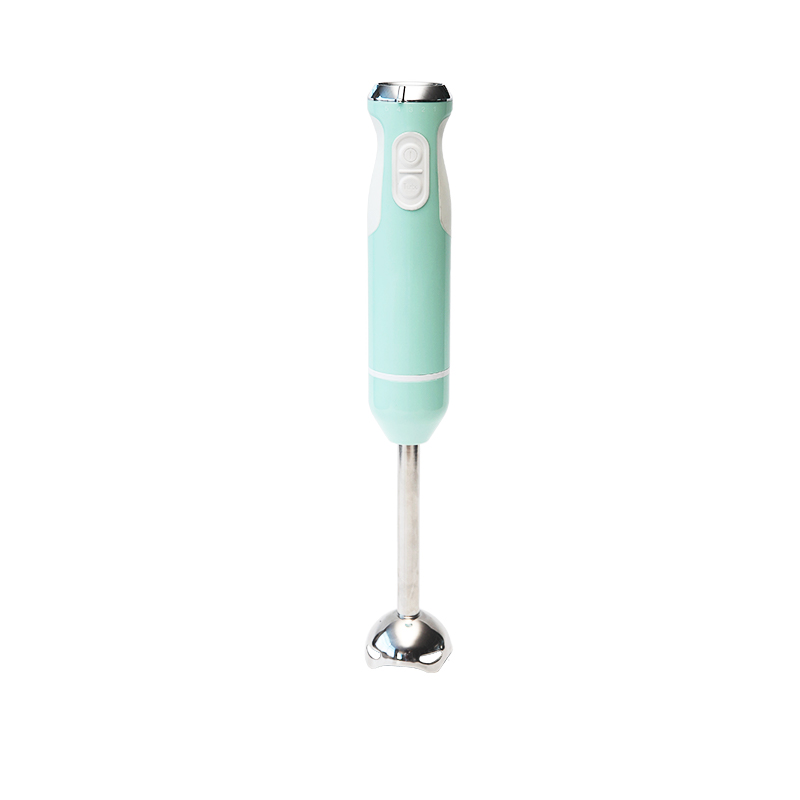 Immersion blenders have much smaller blades and motors, so they're best for
Hand Mixer Blender
smaller, more controlled mixing jobs in the kitchen. They're also easy to clean -- a quick rinse under the sink is usually fine, and some models are dishwasher safe. "If you don't have to take out a blender, why should you?" Modi said. "Although I don't recommend using an immersion blender for blending ice or frozen fruit."
Before you know it, fall is here, and there's nothing like a hearty bowl of homemade soup to warm you up. So, if you're interested in puree soups, here are the best immersion blenders, based on recommendations from health experts and food bloggers.
Cixi Jinkai Electric Co., Ltd. founded in 1997, is a professional China Immersion Blenders Manufacturers and Fruit Juicers Suppliers. The factory is located near to Ningbo port and Shanghai port, covers an area of ​​15000 square meters, construction area of ​​35000 square meters . The company is setting the product design, development, production, manufacture and export in one. Our company also has the rich experience and innovative technology in the aspect of small household electric appliances production. The company mainly produces steam iron, Hand blender, coffee maker, juice maker, hair straightener and the series of more than 80 products. Company have more than 200 staff, with annual output of nearly 3 million pcs, export volume reached more than 80 million USD. Our product obtained GS, CE, EMC, CB certification, which is exported to Europe, America, Africa, southeast Asia and so on nearly 10 countries and regions. The Wholesale Fruit Juicers well received by the customers with their go od quality and reasonable price.