When cooking at home, many people will use a blender, especially if there are small children at home, sometimes it is necessary to grind the food. There are many styles of mixers on the market. Household hand mixers are still very popular with consumers. Some parents are asking how about household hand mixers and what can be mixed? Let's talk about this topic below.
Household hand mixers generally do not need to be plugged in. You only need to cut the meat into small pieces and put them in the container. After closing the lid, you can pull it to mix. Generally speaking, it is relatively easy and convenient. And most household hand mixers are transparent, you can see the stirring of the food inside, which is really convenient for family use. The price of household mixers is not very expensive, with prices ranging from tens of yuan to hundreds of yuan, which meets the needs of different consumers. And because it is a household mixer, it can generally be used to stir meat and vegetables and peppers to make ingredients, and it can also stir fruits to make salads.
It should be noted that when using a household blender, try to cut the food into pieces before putting it in, so as to avoid damaging the blender. At the same time, it should be cleaned up in time after blending. Keeping it clean is more conducive to the hygiene of the kitchen, and it also prolongs the blender. lifespan.
When cooking at home, some families use food mixers to grind some food, etc., and can also make some small juice drinks for children. There are some novice parents who also want to buy a blender for their home, but they don't know the function, functions, and what can be used for a family food blender? Let's talk about this topic below.
The functions of household food mixers can be said to be very many. There are components with blades in the machine. The main function is to grind meat and vegetables to make dishes. At the same time, it can also be used to grind powder and make some chili sauce, etc. Ingredients: In simple terms, as long as it is a food that can be stirred, a household food mixer can basically do it, and the functions are relatively complete. Especially for families with babies, they can also make sweet sesame paste and other nutritious foods for their children. Some families also use them to make milkshakes, etc., and DIY small desserts at home. Parents can try to
Wholesale Food Processors
make some novelties. Tasty food for kids.
When buying a food blender, consumers must read clearly the functions and related instructions of the blender. After all, the types of blenders on the market are not the same, and the functions will also be somewhat different. Parents can choose according to their actual needs.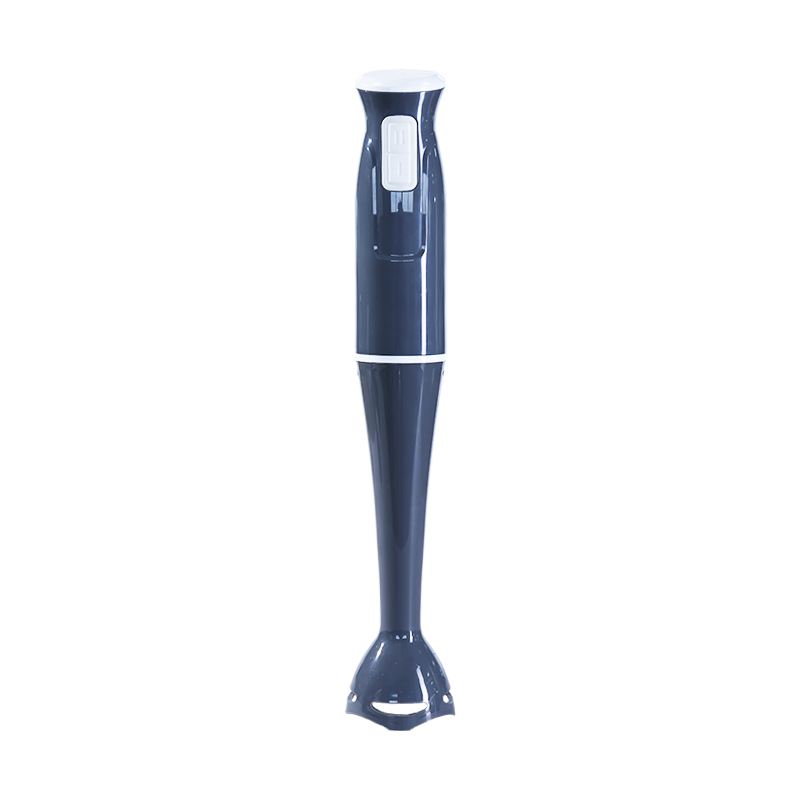 When cooking at home, it is really not easy to cut meat and vegetables. Sometimes it is too sore to chop it into pieces. Many friends are also itchy when they see the hand mixer on TV commercials. Buy one for home use. Some parents who have never used it are also asking the purpose and how to use the hand mixer? Let's share it below, I hope it can help you
A household hand mixer is an auxiliary tool specially set up for the kitchen. It can be used to mince meat and vegetables to make dumplings, or to grind and mince peppers to make sauces, etc. Some families can also use the powerful blade of the mixer to make cream. So make some homemade cakes and snacks for the baby to eat. All in all, hand mixers can meet the needs of household food mixing. Different mixers are used in different ways. Generally speaking, the food is cut into pieces and placed in a container, then the blades are assembled, and the lid of the mixer is closed. Pull the handle by hand. , Continuously flip the ingredients when chopping food, which can play a better stirring effect.
It should be noted that after using the blender, the blades should be cleaned so that the blades of the blender will remain sharp and easy to use. For families with babies, it is also important to keep the blender out of the baby's reach to prevent the child from being scratched by the blade.